M4K Blog | Case Study - WSCC Libraries
30 August 2019 05:00:00 BST
WSCC Case Study - 3D Bookmarks Ideal for Income Generation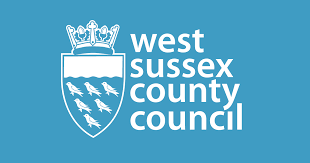 Quote from the Library Services team 2019:
"Income Generation is important to West Sussex County Council Library Service as we look to generate income to support Libraries. Media4Kids approached us at the end of 2016, proposing 3D Bookmarks as a natural extension to our Merchandise range. With the assurance and success of a sale or return trial we gradually introduced the bookmarks to all our 36 library sites.

Supplied in a retail stand, which has just been upgraded, the bookmarks are very popular, with approx. 24,000 sold in around 2 and a half years. The new stand introduced during July 2019 has been a great success - displaying 12, as oppose to 6 designs, we are finding that sales are higher than ever.

The bookmarks are good quality, individually wrapped, so they're great for gifts and the range continually evolves so we're able to keep our displays fresh and new.

Media4Kids are easy to work with and very helpful, they've been responsive to our needs and offer, friendly customer service. We are happy to recommend them and their products to companies looking to increase their Income Generation or fundraising opportunities."

Bookmark stands are available for a no-obligation trial periods and on a sale or return basis so there's nothing to loose, but everthing to gain. Contact Derek for more information - derek@media4kids.co.uk / 0800 058 8305.