Fundraising Blog | Generating income for libraries
10 July 2019 06:34:22 BST
Generating Income for Libraries.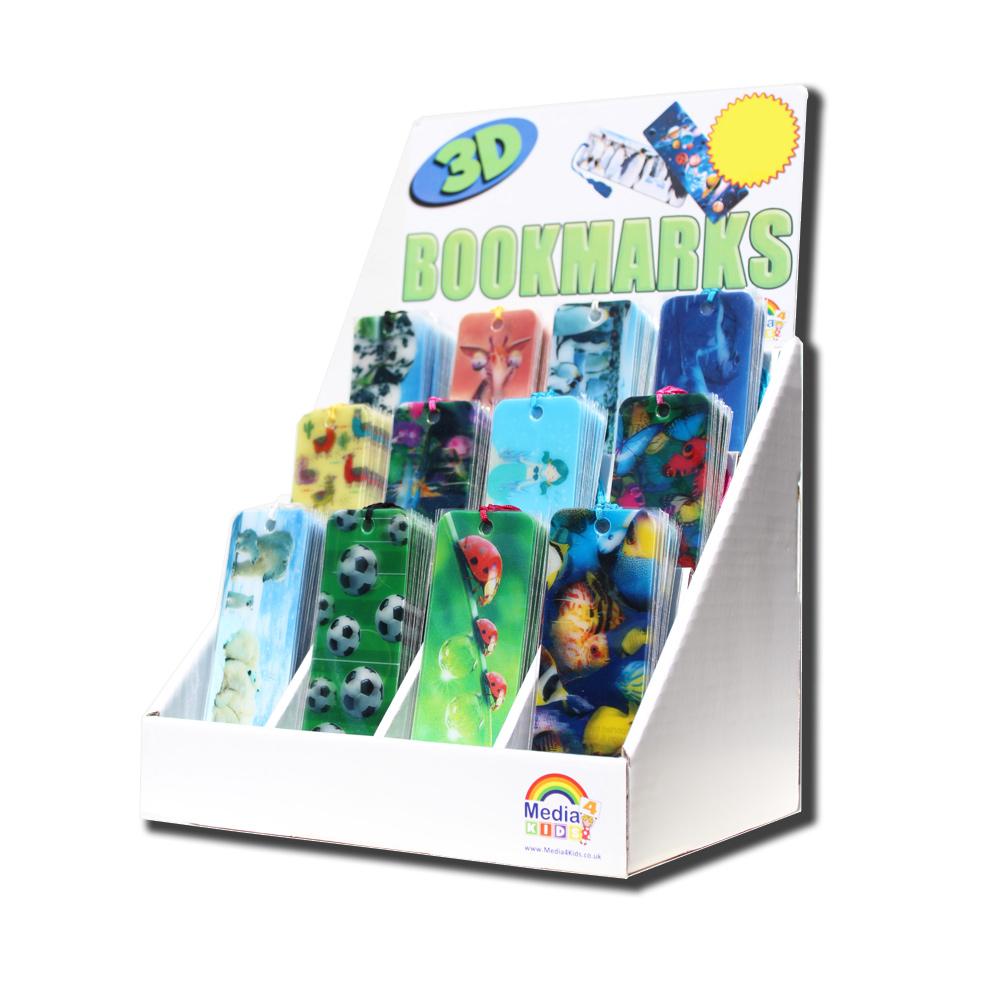 "Libraries, museums and art galleries across England have had their funding slashed by nearly £400m in the past eight years, forcing hundreds to close, The Independent can reveal." January 2019
With the government making cuts at a constant rate libraries are in need of seeking additional ways to generate income and Media4Kids has a solution to help.
With the emphasis on easy to sell, 'user friendly' ways to generate this much needed income we offer a great range of fun 3D bookmarks. With over 20 different designs and a presentation stand included, our bookmarks make a simple yet effective fundraising solution.
Cost prices are low so even with low retail prices, profit margins are significant to make a difference. The 'pocket money market' is a large, lucrative sector that is perfect for libraries to tap into and bookmarks represent a natural extension to a library environment.
Our bookmark stands hold 12 different designs and are small enough to be accommodated on any reception or customer service area.
Don't take our word for it - our existing library customers are already selling these bookmarks and reaping the benefits. We're happy to share their success story - just contact us for details.
Along with bookmarks Media4Kids are on hand to advise on different income generating ideas and initial merchandising setups.